Bachelor of Science with Honours (Actuarial Science and Risk Management)
PROGRAM DETAILS
Programme Code:
QS10
Medium of instructions:
English and Arabic
Duration of Studies:
- Full Time: 4 years (8 semesters)
Bachelor of Actuarial Science and Risk Management Programme is the 2nd programme offered in Faculty Science and Technology (FST) which started in 2005/2006. The duration of this degree programme is for four (4) years inclusive of coursework, training, dissertation and industrial training. Acturial Science and Risk Management programme focuses to develop skill graduates with the capability to intergrate their knowledge of acturial science and risk management with positivie social values and ethics.
CAREER PROSPECTS
Pegawai Aktuari, Senior Executive, Actuarial Executive, Risk Executive, Intrument Executive, Akademik (Guru, Tutor, Pensyarah), Guru (KPLI, JQAF)
Contact Us
Student Admissions and Marketing Department
Level 1, Chancellory Building
Universiti Sains Islam Malaysia (USIM)
Bandar Baru Nilai, 71800, Nilai, Negeri Sembilan, MALAYSIA

Phone: +606-798 8000
Email: admission@usim.edu.my
Testimonial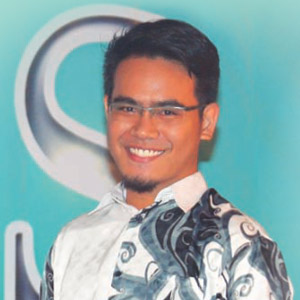 The four-year program of Actuarial Science & Risk Management is very comprehensive because it equips me with better knowledge and skills to be a good actuary, risk manager, financial analyst, fund managers and others. Besides, the program is very unique in the sense that it incorporates the elements of Naqli and Aqli knowledge in the curriculum structure."
Education:
Bachelor of Science with Honours (Actuarial Science and Risk Management)
Related Information
Related Links