Bachelor of Quranic and Sunnah Studies with Honours
PROGRAM DETAILS
Programme Code:
UQ6221001
Medium of instructions:
English and Arabic
Duration of Studies:
- Full Time: 4 years (8 semesters)
Government supports and community interests in the field of Quranic and Sunnah Studies are very obvious, especially with the establisment of Tahfiz Institution and Quranic education centers all over the country. Therefore, this programme can meet the challenges of providing expertise in the field of Quranic and Sunnah Studies. Lately, there are groups who challenge the authenticity of Hadis and deny its authority, and also the group who practices bid'ah by following fabricated hadis which ruin the truth of Islamic teaching. Thus, this programme is needed to provide graduates in the field of Sunnah.
CAREER PROSPECTS
Academician, Administrative Officers, Research officer, Islamic Affairs Officer, Diplomatic Officer, Research Officer, Information Officer, Consultant/ Motivavators, Journalist
Contact Us
Centre for Academic Management
Division of Undergraduate Studies
Chancellory Building
Universiti Sains Islam Malaysia
Bandar Baru Nilai, 71800, Nilai, Negeri Sembilan, MALAYSIA

Phone: +606 798 8331 / +606 798 8328
Email: ug@usim.edu.my / study@usim.edu.my
Testimonial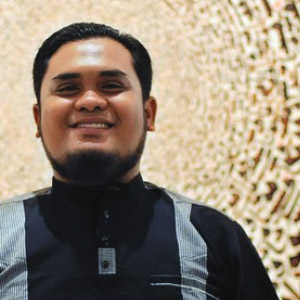 Faculty of Quranic and Sunnah Studies is a very unique courses that shapes me to be who am I today. To study, research and disseminate knowledge and wisdom contained in the Quran and Sunnah and applies it to the current issues gives me full advantage to adequately prepare myself for the real-world of working.
Education:
Bachelor of Quranic and Sunnah Studies with Honours